Product introduction:
VCI masterbatch is mainly used for the production and manufacture of VCI plastic film products.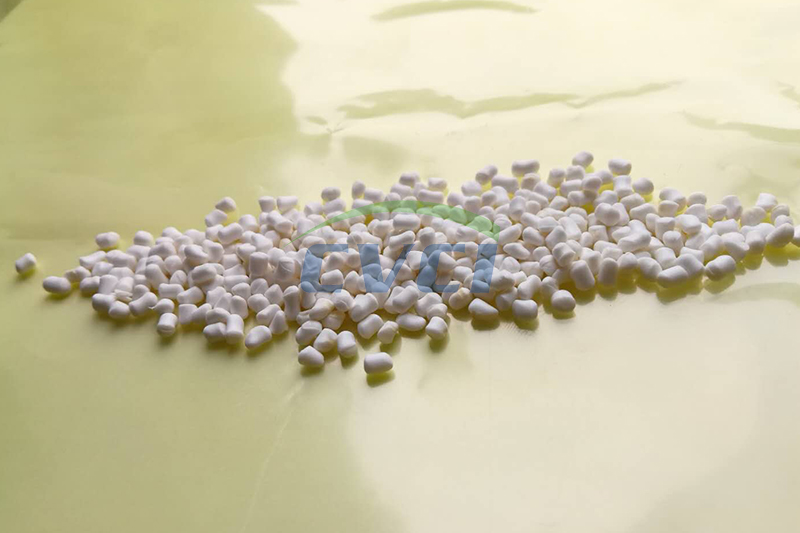 Product features:
1. VCI masterbatch does not contain sodium nitrite, phosphate, chromate and amine.
2. Meet ROHS regulatory requirements.
3. No irritation in skin contact.
4. The addition ratio of VCI masterbatch is low. Suitable for various metal antirust packaging.
5. The extrusion blow molding process is easy to operate and can be produced with ordinary film blowing equipment.
6. Functional masterbatches such as antistatic agents, antioxidants, flame retardants, etc. can be added as required in the production of VCI plastic film products.
Applicable metals:
iron, cast iron, copper and copper alloy, aluminum and aluminum alloy, stainless steel, aluminum alloy and other metals. Talk to Seaman, get free sample.
Scope of application: VCI masterbatch is applicable to the extrusion blow molding of VCI antirust plastic film products, VCI heat shrinkable film and VCI pearl cotton. The application of other VCI plastic products needs to be determined through the process.
Matters needing attention:
1. Base material resin: please use blow film grade low density polyethylene resin, medium density polyethylene resin and linear low density polyethylene resin.
2. Recommended addition ratio: 2.0% of the antirust coating (can be increased or decreased according to the customer's antirust performance requirements).
3. Blow film temperature: the extrusion blow molding processing temperature is lower than 185 ℃.
4. When producing VCI film, the working environment should be kept ventilated and dry. If the VCI masterbatch is found to be wet, it shall be dried under the condition of ventilation and drying at 50 ℃ for 90 minutes.
5. The remaining VCImasterbatch after processing shall be repackaged for use.
Packaging and storage:
cardboard barrel packaging, 20 kg/barrel, or agreement packaging. VCI masterbatch should be stored in a cool, dry place, away from direct sunlight, and away from fire sources and polluting substances. Sealed storage, with a shelf life of 12 months.